Doing my Maid of Honor duties today in helping find a cake and came upon a photo of pure, PURE WIN!!!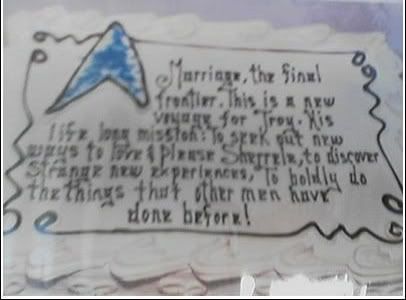 In case you can't read it:
Marriage, the final frontier. This is a new voyage for Troy. His life long mission: To seek out new ways to love and please (whatever her name is), to discover strange new experiences, to boldly do the things that other men have done before!